Fitness: I got my work out on this morning. My somewhat diet is dead, I dont know how to diet, i've been trying to eat less, but im still not losing weight.
~~~~~~~~~~
Knitting: i'm trying to learn a new technique called double knitting. it's when you have two colors in a pattern and two sides that are opposites of each other. I dont think that im doing it right at all. but i will just keep working at it .
I'm almost out of yarn for my skirt so far its cost me 7$ so im not going to buy anymore.
~~~~~~~~~~~~~
Hair: i've been thinking about cutting my hair but i dont know. Toby hates the idea (he hates change and it killed him the last time)
a few months after the BC
(i dont think i've ever post a picture of him)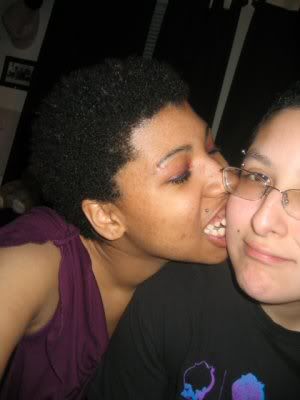 ~~~~~~~~~~~~~~~~~